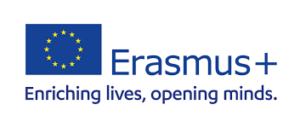 As a comprehensive university encompassing bachelor, master, doctoral and postdoctoral programmes which pays equal attention to both educational and scientific activities, including in their European and international dimensions, UVT aims at participating in all actions developed under the Erasmus program that meet its strategic objectives and strengthen the values it promotes. UVT will continue to focus on the KA1 component of Erasmus Action. Interuniversity mobilities are an important part of UVT's internationalization policies and the International Relations and Erasmus Office and other structures of UVT bring an essential contribution in order to accomplish them with optimum results both in terms of incoming professors and students and the outgoing staff and learners.
The university has conceived inclusive policies in the benefit of incoming students. They are provided with good quality administrative, financial, social, health care, library and cultural services, modern accommodation conditions in a new campus and access to quality IT facilities that UVT features (high speed internet connection, secure email address, free access to Moodle and Microsoft Teams platforms, etc.). Incoming Erasmus students also draw benefit from mentoring programmes designed to smoothly integrate them into the new university environment. Incoming and outgoing Erasmus students are obviously granted recognition and transfer of credits through the European Credit Transfer and Accumulation System (ECTS). Incoming Erasmus students enjoy access to the high-performance research infrustructure of ICSTM. Students who choose to study the Romanian language are given the opportunity to undertake a preparatory year in order to acquire adequate language skills. The university supports the mobility of outgoing students through information, tutoring and credit transfer services, thus adhering to the fundamental principles of the Erasmus programme. The university offers attractive scientific, educational and cultural environments to incoming professors so that the mobility would yield the best outcomes. UVT also supports Erasmus outgoing professor mobilities through various incentives and rewards. UVT issues mobility certificates to incoming professors and students.
UVT aims to be an inclusive university, this status also involving policies intended to facilitate unimpeded study access for students with special needs, which is an additional asset in terms of university attractiveness for Erasmus students.
The University intends to support the participation of its students in the volunteering actions of the Erasmus program in order to develop essential transversal skills such as empathy, altruism, intercultural and multilingual communication, critical thinking, adaptability, teamwork, conflict management, etc.