D. A. Tsenov Academy of Economics – Svishtov, Bulgaria
20-21 October 2022
On behalf of the Program and Organizing Committee we are pleased to invite you and the members of the academic staff to participate in the international scientific and practical conference "THE CIRCULAR ECONOMY IN THE CONTEXT OF THE RELATIONSHIP INDUSTRY 4.0 – SOCIETY 5.0" organized by D. A. Tsenov Academy of Economics – Svishtov.
The Conference will be held on 20-21 October 2022 in hybrid form – at D. A. Academy of Economics – Svishtov and online.
Thematic Areas
Production and Consumption in the Context of the Circular Economy
Society 5.0 and Social Aspects of the Circular Economy
Green Deal, Sustainable Development and Economic Growth
Innovation, Competitiveness and Industry 4.0
Conference languages are Bulgarian, English, and Russian.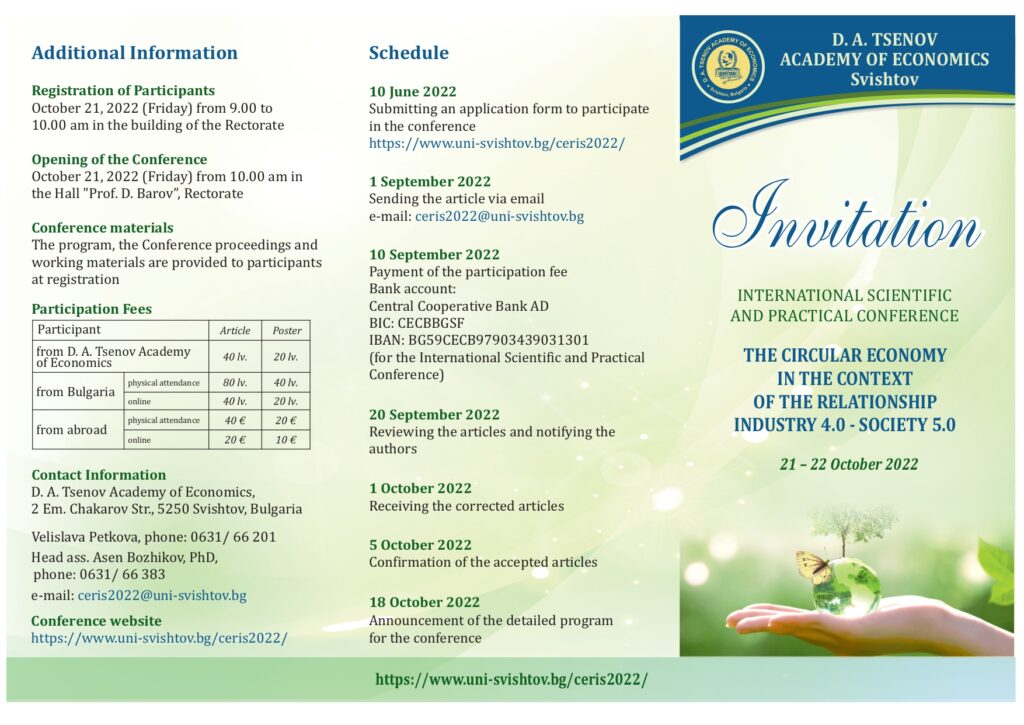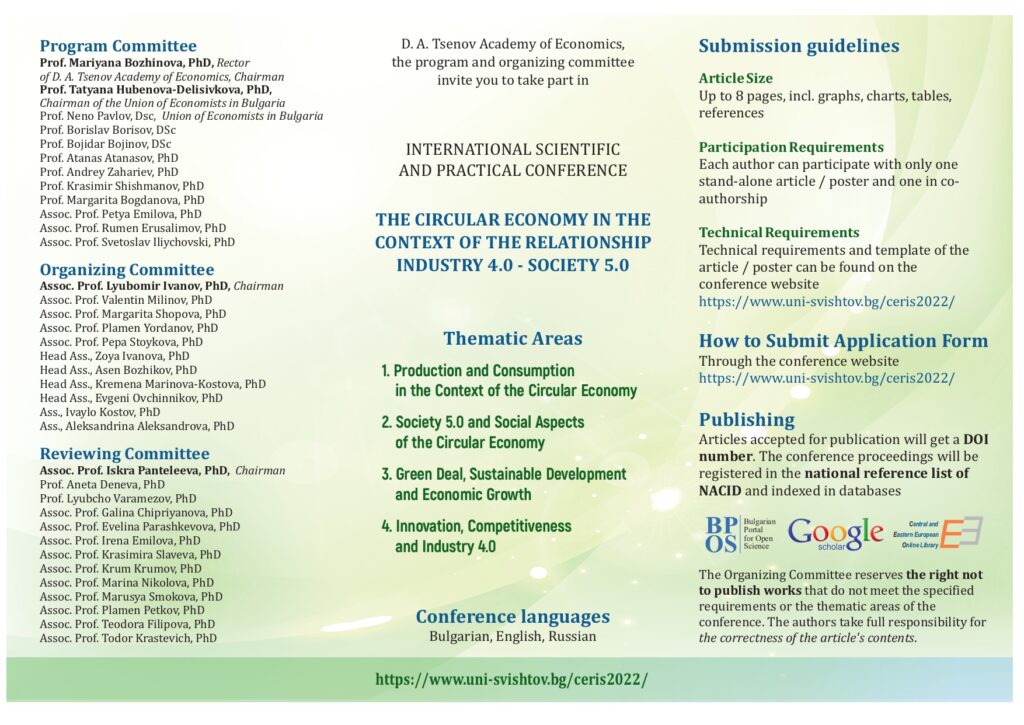 Website:
https://www.uni-svishtov.bg/bg/ceris-2022/za-konferentsiyata-ceris-2022#entext
https://www.uni-svishtov.bg/portal/getFile/37/CERIS_2022EN.pdf